Artists
Clay plates – An overlap of Relief Prints
After being invited by the TOP Printmaking team, I presented the proposal to write about two projects.
I am very grateful for the opportunity and I congratulate them for the magnificent work they are doing keeping printmaking alive.
Clay Plates – An overlap of relief prints
"Public, Private – Imaginings and Recollections"
The piece of work 'Public, Private-Imaginings and Recollections' is an installation made from 6 sheets of Japanese paper (size A1) and held together by a gripper bar along the top edges, which is then suspended by fishing wire to the ceiling or a bar/beam. I used clay plates to get the prints. (It was part of a series of work looking at memories and was made for a specific exhibition called 'Recall' that I curated, 2017).
It is designed to hang and to be back-lit, as it is semi-transparent and the marks and colors show through more effectively with a spotlight behind and through it.
It responds to a slight breeze or draft and in those circumstances will reveal glimpses of the layers underneath. You can also see evidence of the multi-layers of paper and their marks and colors showing through the paper, which is ephemeral in quality.
As the title suggests it is a metaphor about the multiple layers of memory, time passing and an inherent strength and fragility of human beings; the paper is surprisingly tough but looks fragile.
I made abstract 3-D shapes and formed them into high relief in terracotta clay, on a flat surface. I waited several days for them to dry slowly in my warm studio. They were surprisingly tough, I think they might have cracked if dried too quickly but handled carefully remained intact.
I painted etching ink, minimally onto the clay shapes. With each sheet I gently placed over the inked dried clay shapes and I dabbed the back of the paper with a clean dry cloth, pushing the soft fine paper carefully into the texture of the clay, the ink went straight through and was the same on both sides as a consequence, but thankfully didn't bleed due to keeping the amount of ink to a minimum.
I was careful to keep the amount of ink to the minimum as the Japanese paper was fine and very open in texture, the ink could not be easily absorbed. I repeated this process with all 6 sheets and these were allowed to dry, by suspending them in a warm studio, which took several weeks, I did not dampen the paper as you might with etching paper and was very careful not to move the paper whilst laid on the inked clay pieces. I added a few charcoal marks to create a few lines towards the end, I like to use different materials together, I liked the earthiness of the charcoal in contrast to the more delicate marks of the ink.
---
TOP Printmaking is an affiliate of several programs, meaning that if you purchase something through our links, the project may get a small percentage cut of the overall sale. For more information check our Affiliate disclosure.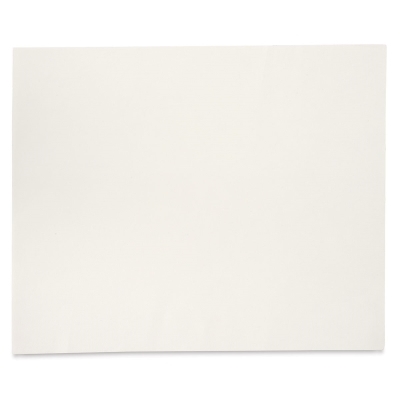 Awagami Hakuho Select Paper
Made from an impressive blend of 45% Kozo and 55% cotton, this sturdy sheet is the first fine paper to feature this unique East meets West fiber blend.
---
Here are also some smaller Japanese paper pieces, from the same project, some single pieces of paper, some 2 or 3 layers of Japanese paper, hung together with bull-clips. Some are printed as the installation described above, using the inked dry clay relief technique and others are combined inked dry clay relief with drypoint on an aluminum plate with attached marble dust for texture and taken through the etching press in the usual fashion, some also with simple monotypes.
Want to know my other project?
---
This article was written by Theresa Taylor and all images copyright © theresataylor 2019
You can get to know her better on her Facebook.
---

Hope you enjoyed. If so, please leave a comment.
It's a great help for the project and an easy way to give us a helping hand. 😉
If you don't want to miss our next articles…